Fast Order




Quick Shopping Remark
Get some discount by your member points.
Two ways: Free and Quick Shopping.
Deliver goods after order is verified.
The payments in excess of $50 made via Paypal must be verified via telephone.
Any question, connect our customer service.

Frank
Hi Daisy, hi team!

Thank you for the prompt and perfect delivery of the ordered InGame-Gold.
Very good service and a very kind support for explaining and supporting the process of delivery.
Satisfaction rate: 10 (from 10) :-)

Greetings
Frank
Michael
Great service got what I wanted with no issues or drama
rawwwwrr
good service. very good support and response.
Adam Carlsson
Very good webiste, really good live support.

Recommended website!

Thanks a lot!
George
Woohoo !
Support is for win !
Delivery was quite fast, and i would definitely buy here again !
Thank you very much !
Micke
They are Trustful but they are sometime kinda slow but its no problem you will always get your money
Matt
I got it in less than 20 minutes, Jocelyn was who I talked to on MSN, she was a real help. Thanks.
LadyC.
Nice and Fast service! 5*
Royal
perfect payment .. easy and fast
john
A+++++ compared to other websites and you get more then other sites , second time using and will continue to keep buying form here .
About Us
Gamebuynow.com provides you with access to a variety of resources, including the purchase and sale of virtual items, accounts, power leveling service.

Gamebuynow.com is a professional provider of MMORPG currencies, power leveling service, items and account trading. Such as Silk Road, Aion Online, Ragnarok Online, Knight Online, Rappelz, Runescape, Cabal Online, Eve Online and so on. Nearly all games can be found here.

Since Gamebuynow's founding in 2008 by a group of professional gamers, we have served over 200,000 satisfied customers! On eBay, we achieved Gold Power Seller status and maintained a 99.5% positive feedback rating! We are also square trade Certified and a Verified PayPal World Sellers.

Our dedication to 100% customer satisfaction over the last 4 years has allowed us to become one of the world's leading providers of game currencies and power leveling.

We strive to continue our growth by delighting more and more customers, pushing the boundaries of customer service and investing in new technologies that will allow us to offer lower prices, safe and fast delivery.All virtual currency, powerleveling service we are selling is made by human hand.Possible account termination when using illegal leveling or illegally obtained gold.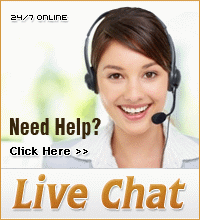 Possible account termination when using illegal leveling or illegally obtained gold.
Skype:
goldicqteam

(Customer Service,24 X 7 Online)
Tel:
001(707) 304-5533
Sell to us Skype:
Avoid cheated by fake Skype names, just click the Skype icon to send friend request instead of searching us on Skype.
live:320123364

(24 X 7 Online)
goldicq

(full, please add the first one)
(Be careful of scammers using fake skype names to cheat, please click here to see details.)
QQ&Wechat:
320123364

Manager Skype:
live:moolin_goldicq

(20 X 5 Online)