Jay
This website has good deals, but has complications that makes no sense. They always try to postpone your order. Just keep talking to them. They also said i would have to wait to get my Runescape gold because my account level was too low, but why should it matter?
Keeflynn
I must say that I am very impressed with the service here. I received my platinum in a very fast order. The customer service was exemplary, and their attention to detail and security were very comforting.
I initially decided to purchase my Rift plat here because they were the lowest price of all the services, but now that I have done business here, I am extremely happy with all aspects of the service.
Thanks, guys!!
sarah
well it took a while to get but i have to admit its worth the wait the price is right though compared to all other sites
rawwwwrr
good service. very good support and response.
fleaflea14
it took a little while to get the gold but, i got it :) this is a great site!
LifeSavior
Thxs, I got it within an hour! which is alot faster than I expected!

Sincerely,
Xin
Maybe
Gold was gotten safely and anonymously. Also, gotten in a timely manner. Item delivery leaves a lot to be desired in which I advise getting more suppliers.
Lucas
Really good site ! Live chat very helpfull !
I have buyed 1kk and the delivery ocour in time XD
realy good site ! going back soon =p


Site bom ! entrega aconteceu dentro do tempo estipulado ! Serci?o de atendimento mto bom !
recomendo !!!! XD
Haman
First Time For me and it was very fast,only 5 min (= ......
Introduction
1.Our promise for Granado Espada Vis sending is 8 mins-24 hours.

2.After you pay, please contact with our online support , we will arrange a face to face trade with you in game.

3.If you any questions, you can see the FAQ first. If your questions are not included in FAQ page, you can contact us by any way listing on the site.
-----------------------------------------------------------------------------------------------------------------------
Granado Espada, known as Sword of the New World: Granado Espada in North America, is a Korean fantasy MMORPG developed by IMC Games Co.,Ltd., and published in North America by K2 Network. It launched in the summer of 2007. Granado Espada won the 2006 Korean awards for Best Graphics and Game of the Year, with features previously unseen in an MMORPG (such as the ability for players to control multiple characters at the same time). Granado Espada features a unique art style based on the Baroque period of Europe, differing from the standard "sword and sorcery" fantasy themes of the genre.
The first English version of the game began Open Beta Testing on May 17, 2007. Publisher K2_network announced in January 2007 that they would be bringing Granado Espada to the North American and European markets in Summer 2007 under the title of Sword of the New World.The game was originally released under a pay-to-play model. On August 21, 2007, Sword of the New World became free-to-play.
On the 10 August 2007, IAHGames, which the game is licensed to in Singapore, Malaysia, Philippines and Vietnam, announced its business model for Granado Espada.Subsequently they informed players that on August 30, 2007, the game would become commercial. IAHGames gave players a 90-day free trial if they achieved Level 20 by that time. New players have a free five-day trial period and after which, they are required to pay. On December 05, 2007, as with its versions in other countries, the game became free-to-play.

Gamebuynow.com are offering cheapest Granado Espada Gold or Granado Espada Vis to our clients. Prices slashed 20% off and another Gold offered free with your order. Nowhere else can you find such a great sale! Join us and get your Granado Espada Gold and Granado Espada Vis. Keep an eye on our special sale everyday :)
We have Granado Espada Money, Granado Espada Items, Granado Espada Item, Granado Espada Power Leveling, Granado Espada Account, Granado Espada Gold, Granado Espada Vis, Granado Espada Character, Granado Espada Items Services. Get Granado Espada Gold asap? Buy Granado Espada Vis now !
Here is the best place for the Granado Espada players to buy your Granado Espada Gold & Granado Espada Vis. We are the professional website for Granado Espada Gold & Granado Espada Vis selling. We just offer the lowest price for Granado Espada Gold and the best service, we are 24/7 online, if you have any problems with buying Granado Espada Money, you can contact us anytime and we will try our best to solve your problems.
Our slogan:Cheapest price, Fast delivery, Best service!
1.Our promise for Granado Espada Gold,items,accounts sending is in 8 mins-24 hours.

2.Fill in your character name(in game name) and your contact way when you place an order.

3.After you pay, please contact with our online support, we will arrange a face to face trade with you or mail to you in game.

4.If you have any questions, you can see the FAQ first. If your questions are not included in FAQ page, just contact our live chat.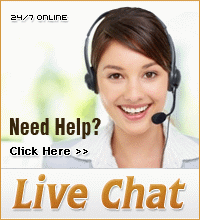 Possible account termination when using illegal leveling or illegally obtained gold.
Skype:
goldicqteam

(Customer Service,24 X 7 Online)
Tel:
001(707) 304-5533
Sell to us Skype:
Avoid cheated by fake Skype names, just click the Skype icon to send friend request instead of searching us on Skype.
live:320123364

(24 X 7 Online)
goldicq

(full, please add the first one)
(Be careful of scammers using fake skype names to cheat, please click here to see details.)
QQ&Wechat:
320123364

Manager Skype:
live:moolin_goldicq

(20 X 5 Online)