DevilishDelight
Nice, friendly support team, fast service, and a good price
Highly recommend :)
BloodGenesis
PERCFECT one word:Perfect!
Angel
got my gold in a timely manner, and at the lowest prices I could find.
Bhcrazor
thanks i have receve my gold
Miss Emie
I have used your services twice now and both times I have received excellent service and timely deliveries.
ange
good service all the time XD
Sala
Very sociable and patient staff members. :)
And good price too
Tom
Thank you, reputable service. Very good customer service.
Aro
I am quite satisfied with the results of my purchase.
1.Our promise for Echo of Soul Gold,items,accounts sending is in 8 mins-24 hours.

2.Fill in your character name(in game name) and your contact way when you place an order.

3.After you pay, please contact with our online support, we will arrange a face to face trade with you or mail to you in game.

4.If you have any questions, you can see the FAQ first. If your questions are not included in FAQ page, just contact our live chat.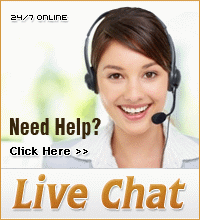 Possible account termination when using illegal leveling or illegally obtained gold.
Skype:
goldicqteam

(Customer Service,24 X 7 Online)
Tel:
001(707) 304-5533
Sell to us Skype:
Avoid cheated by fake Skype names, just click the Skype icon to send friend request instead of searching us on Skype.
live:320123364

(24 X 7 Online)
goldicq

(full, please add the first one)
(Be careful of scammers using fake skype names to cheat, please click here to see details.)
QQ&Wechat:
320123364

Manager Skype:
live:moolin_goldicq

(20 X 5 Online)