Home > Terms & Conditions
Terms & Conditions
T

his site is owned and operated by Changzhou Aike Network Science and Technology Co., Ltd.Address is Fuchen Plaza 1-yidanyuan-1301, Xinbei district, Changzhou, China. (referred to herein as "Gamebuynow" or "gamebuynow.com" interchangeably, ). Through this site, Gamebuynow provides you with access to a variety of resources, including the purchase and sale of virtual items, accounts, power leveling service. If you visit or use this site, you affirmatively accept these Terms and Conditions and acknowledge that they constitute a binding agreement between you and the Company. Please read them carefully. Gamebuynow reserves the right to change these Terms and Conditions without notice, and you are responsible for regularly reviewing these Terms and Conditions.


PRIVACY AND CONDITIONS

You are responsible for reading and understanding the "Terms and Conditions" and "Private Policy" before completing any transaction through our website.


ELECTRONIC COMMUNICATIONS

When coming to Gamebuynow.com you are communicating with us electronically. You consent to receive communications from us electronically. We communicate with you via several methods such as e-mail, live help or phone conversations. You agree that all information provided to Gamebuynow is factual and true, and without any intentional omission or alteration.


PRODUCT DESCRIPTIONS

Gamebuynow attempts to be as accurate as possible in describing products. However, Gamebuynow does not warrant that product descriptions or other content on this site are accurate, complete, reliable, current, or error-free. If a product purchased on this site is not substantially as described, your sole remedy is to return it within 24 hours of purchase for a full refund.


COPYRIGHT

Gamebuynow respects the intellectual property rights of others. If you believe that your property appears on this site in a manner that constitutes infringement of your copyright, please contact our legal department (Kingsir1010#gmail.com, replace # by @).


ACCOUNTS PURCHASE

You are solely responsible for maintaining your game account and password at all times. Gamebuynow is not responsible at anytime for any problems regarding your game account after purchase. Gamebuynow only agrees to give as much information as is necessary to change the password on an account. Gamebuynow is not responsible for account or character transfers.


CURRENCY PURCHASE

You, as the buyer, are responsible for all currency in possession after the transaction has been completed. All sales are final and gamebuynow offers NO REFUNDS on currency after it has been delivered.


POWER LEVELING

Gamebuynow offers a 24 hour guarantee on ALL powerleveling orders. Gamebuynow retains the right to cancel your powerleveling order at anytime, with or without prior notice, at which time it will result in a full refund if the service has not yet begun. If any passwords are changed as the result of any Gamebuynow powerleveling service, Gamebuynow is not to be held responsible for your account. By purchasing any Gamebuynow powerleveling service, and hereby agreeing to the Terms and Conditions stated here, you are giving consent to the staff at Gamebuynow to fully utilize the account possession, which includes, but is not limited to, game currency and character equipments. Gamebuynow offers 100% protection of your accounts, and will assist you fully in retrieving your lost password(s). Gamebuynow will only change your account password in the event that your account may be endangered by access struggles.


PURCHASE OF PRODUCTS

Gamebuynow DOES NOT OFFER ANY REFUNDS WITH ANY VIRTUAL PROPERTY. The only exception is powerleveling, in which refunds are given prior to the commencement of the particular powerleveling service. All game currency, game items, and game characters/accounts are the sole property of original licensors (Blizzard Entertainment, Square Enix Co., LTD. et al) and shall remain so beyond contestation. Gamebuynow holds no responsibility for any loss, in part or in whole, of merchandises in question after the transaction is final and completed, and properly billed for. Gamebuynow holds no responsibility for any loss in value of merchandises in question after the transaction is final and completed, and properly billed for. Gamebuynow holds no responsibility for the banishment of buyers' (of services and merchandises) personal accounts in game, or financial accounts in real life, as a result of the billed service/merchandise transaction.

The buyer (of services or merchandises) remains solely responsible for recording and safekeeping all the necessary and private information in case theft of an account occurs. 99.5% of the accounts Gamebuynow buys are safe accounts, but there is a slight chance a problem may occur. Spamming, making slanderous or libelous remarks, or threatening in any way is prohibited at all times if there is a problem with your purchase. Gamebuynow takes care of its customers and will deal with the problem in an orderly fashion, and Gamebuynow advises you to show Gamebuynow the same courtesy. Please view below for each store product policy. You must be 18 years of age or older to purchase an account and related services from Gamebuynow. You may purchase an account if you are under 18 years of age, with consent from a parent or guardian.


BILLING

Gamebuynow will never charge for products or services unless Gamebuynow receives consent from the card holder. Gamebuynow verifies information before delivering the items. Make sure your billing information is up to date so Gamebuynow can instantly confirm that the information is correct and follow up with a fast delivery.

Due to frequent and increasing fraudulent activities experienced in this business, Gamebuynow currently DOES NOT authorize credit card accounts and/or PayPal accounts with unverified addresses and/or unconfirmed telephone numbers. Please be sure that when entering your personal information you double check ALL INFORMATION and confirm it is current and accurate before submitting it. ALL unconfirmed/unverified purchases will be cancelled upon discovery, thus delaying the efficiency of the purchase/transaction. Please contact us using the Live Help feature on the website, or with E-Mail Support listed on the website.

By entering https://www.gamebuynow.com/ you agree to all the terms above. By clicking on the "submit" button below you are consenting to Gamebuynow that you have read and agree unconditionally to all the terms listed above, without any objection.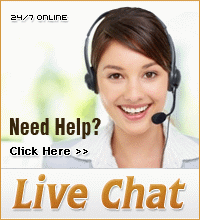 Possible account termination when using illegal leveling or illegally obtained gold.
Skype:
goldicqteam

(Customer Service,24 X 7 Online)
Tel:
001(707) 304-5533
Sell to us Skype:
Avoid cheated by fake Skype names, just click the Skype icon to send friend request instead of searching us on Skype.
live:320123364

(24 X 7 Online)
goldicq

(full, please add the first one)
(Be careful of scammers using fake skype names to cheat, please click here to see details.)
QQ&Wechat:
320123364

Manager Skype:
live:moolin_goldicq

(20 X 5 Online)