Home > Marvel Heroes 2015
dseff
The best service ever! and fast ^^
theguy
Really Really fast delivery as always, soon as I purchase and message them on msn. Its a couple quick steps and they are there to meet me seconds later. There is actually few times they have waited on me hehe, never the less I will come back here for my purchasing and as long as it keep up. Forever. :)
sal
Prompt service! Great Price!
Sweet!!
Awesome service and super fast. Thank you so much!!! <3
Kaje
Damn i got a response quickly.... these guys are really ligit... will definetly use u guys in future... RESPEC =P
Bhcrazor
thanks i have receve my gold
Enhet
finally I get my kinah in aion ))) ty a lot
Ax|~Cute
Fast and Good. Good service, and good team. Will definitely buy again
1.Our promise for Marvel Heroes 2015 Gold,items,accounts sending is in 8 mins-24 hours.

2.Fill in your character name(in game name) and your contact way when you place an order.

3.After you pay, please contact with our online support, we will arrange a face to face trade with you or mail to you in game.

4.If you have any questions, you can see the FAQ first. If your questions are not included in FAQ page, just contact our live chat.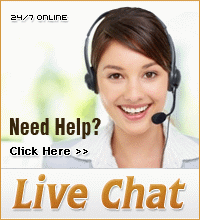 Possible account termination when using illegal leveling or illegally obtained gold.
Skype:
goldicqteam

(Customer Service,24 X 7 Online)
Tel:
001(707) 304-5533
Sell to us Skype:
Avoid cheated by fake Skype names, just click the Skype icon to send friend request instead of searching us on Skype.
live:320123364

(24 X 7 Online)
goldicq

(full, please add the first one)
(Be careful of scammers using fake skype names to cheat, please click here to see details.)
QQ&Wechat:
320123364

Manager Skype:
live:moolin_goldicq

(20 X 5 Online)