Home > Marvel Heroes 2015
Jay
This website has good deals, but has complications that makes no sense. They always try to postpone your order. Just keep talking to them. They also said i would have to wait to get my Runescape gold because my account level was too low, but why should it matter?
Keeflynn
I must say that I am very impressed with the service here. I received my platinum in a very fast order. The customer service was exemplary, and their attention to detail and security were very comforting.
I initially decided to purchase my Rift plat here because they were the lowest price of all the services, but now that I have done business here, I am extremely happy with all aspects of the service.
Thanks, guys!!
sarah
well it took a while to get but i have to admit its worth the wait the price is right though compared to all other sites
Adam Carlsson
Very good webiste, really good live support.

Recommended website!

Thanks a lot!
fleaflea14
it took a little while to get the gold but, i got it :) this is a great site!
Maybe
Gold was gotten safely and anonymously. Also, gotten in a timely manner. Item delivery leaves a lot to be desired in which I advise getting more suppliers.
Zenon
good transiction fast deliver
Haman
First Time For me and it was very fast,only 5 min (= ......
1.Our promise for Marvel Heroes 2015 Gold,items,accounts sending is in 8 mins-24 hours.

2.Fill in your character name(in game name) and your contact way when you place an order.

3.After you pay, please contact with our online support, we will arrange a face to face trade with you or mail to you in game.

4.If you have any questions, you can see the FAQ first. If your questions are not included in FAQ page, just contact our live chat.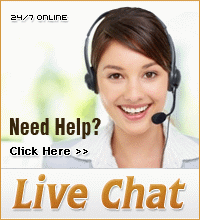 Possible account termination when using illegal leveling or illegally obtained gold.
Skype:
goldicqteam

(Customer Service,24 X 7 Online)
Tel:
001(707) 304-5533
Sell to us Skype:
Avoid cheated by fake Skype names, just click the Skype icon to send friend request instead of searching us on Skype.
live:320123364

(24 X 7 Online)
goldicq

(full, please add the first one)
(Be careful of scammers using fake skype names to cheat, please click here to see details.)
QQ&Wechat:
320123364

Manager Skype:
live:moolin_goldicq

(20 X 5 Online)