Home > Marvel Heroes 2015
Ephk
Have always receieved super fast service from these guys, kee[ up the good work ^^
Dillbuyerz
excellent service as always.. Fast..good support.

100% safe always instant. The best 2moons seller.
Nightmarel
Fast. All the time by time lol. Im really happy with this service. Good price. Best Regards GUYS!!!!!!!!!!!!!!!!
faranz
excellent service ! and Very FAST!! <3
BloodGenesis
PERCFECT one word:Perfect!
Bearkiller
Nice experience. Very fast and polite customer service.
I will be using you again.

Jay
This website has good deals, but has complications that makes no sense. They always try to postpone your order. Just keep talking to them. They also said i would have to wait to get my Runescape gold because my account level was too low, but why should it matter?
Yan
Very fast delivery, kind staff, good prices - Would buy again!
Nick
Money received within 12 hours of payment as expected. Im satisfied with the services.
Misperfect
thanks you guys were great ;D

1.Our promise for Marvel Heroes 2015 Gold,items,accounts sending is in 8 mins-24 hours.

2.Fill in your character name(in game name) and your contact way when you place an order.

3.After you pay, please contact with our online support, we will arrange a face to face trade with you or mail to you in game.

4.If you have any questions, you can see the FAQ first. If your questions are not included in FAQ page, just contact our live chat.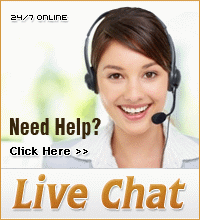 Possible account termination when using illegal leveling or illegally obtained gold.
Skype:
goldicqteam

(Customer Service,24 X 7 Online)
Tel:
001(707) 304-5533
Sell to us Skype:
Avoid cheated by fake Skype names, just click the Skype icon to send friend request instead of searching us on Skype.
live:320123364

(24 X 7 Online)
goldicq

(full, please add the first one)
(Be careful of scammers using fake skype names to cheat, please click here to see details.)
QQ&Wechat:
320123364

Manager Skype:
live:moolin_goldicq

(20 X 5 Online)