Ephk
Have always receieved super fast service from these guys, kee[ up the good work ^^
Dillbuyerz
excellent service as always.. Fast..good support.

100% safe always instant. The best 2moons seller.
dil 4 me 2
fastest service ever


faranz
excellent service ! and Very FAST!! <3
BloodGenesis
PERCFECT one word:Perfect!
Bearkiller
Nice experience. Very fast and polite customer service.
I will be using you again.

Jay
This website has good deals, but has complications that makes no sense. They always try to postpone your order. Just keep talking to them. They also said i would have to wait to get my Runescape gold because my account level was too low, but why should it matter?
Matt D.
I have bought several times off of currency sites for games...but by far, GoldICQ has been the best of them all...fast customer service and fast delivery...I am 100% satisfied
Mikolaj Jagielowicz
Your service is the cheapest and fastest way of buying Goods on ANY game !!
St4rLord
Very good service. fast and reliable. will be back for more
Introduction
1.Our promise for NosTale Gold sending is 8 mins-24 hours.

2.After you pay, please contact with our online support , we will arrange a face to face trade with you in game.

3.If you any questions, you can see the FAQ first. If your questions are not included in FAQ page, you can contact us by any way listing on the site.
-----------------------------------------------------------------------------------------------------------------------

NosTale is a free-to-play Fantasy Massively Multiplayer Online Role Playing Game (MMORPG) developed and published by the Korean company, Entwell Co., Ltd and by Gameforge. It was first released in Korea in 2006. NosTale has currently been translated into Japanese, Chinese, German, Italian, English, French and Polish.
NosTale means "The Tale of Nomads of Silver Spirit". The game features typical MMORPG elements, such as chatting, questing, training, partying, setting up player shops and contains most of the elements that other MMORPGs have. Some of the features of the game include Manhwa-style art, ability to select occupations after reaching a certain level, and ability to transform into a "Specialist" form using cards and points. The tale speaks of the adventurers of the continent of Eastmile.
NosTale has localised versions in Korea, Taiwan, Thailand, Hong Kong, Japan, United Kingdom, United States, France and Germany. United Kingdom's NosTale had begun service since 30 August 2007.Gameforge 4D GmbH runs both the United Kingdom and Germany versions.
Official operations of NosTale in Malaysia and Singapore are scheduled following closed beta tests in mid March 2008. GONZO ROSSO(M) Sdn. Bhd has been appointed by Entwell Co. Ltd to be the publisher for NosTale in Malaysia and Singapore as of 4th of January 2008.Global service of NosTale, located in North America, was scheduled to start its Closed Beta on 25 March 2008. Global NosTale is currently in its Open Beta stage. This version of NosTale is published by Servex Co., Ltd. India's Sify had also acquired rights to publish NosTale.It is unknown as of March 22, 2008 when the service will start.
Gamebuynow.com are offering cheapest NosTale Gold or NosTale Money to our clients. Prices slashed 20% off and another Gold offered free with your order. Nowhere else can you find such a great sale! Join us and get your NosTale Gold and NosTale Money. Keep an eye on our special sale everyday :)
We have NosTale Money, NosTale Items, NosTale Item, NosTale Power Leveling, NosTale Account, NosTale Gold, NosTale Money, NosTale Character, NosTale Items Services. Get NosTale Gold asap? Buy NosTale Money now !
Here is the best place for the NosTale players to buy your NosTale Gold & NosTale Money. We are the professional website for NosTale Gold & NosTale Money selling. We just offer the lowest price for NosTale Gold and the best service, we are 24/7 online, if you have any problems with buying NosTale Money, you can contact us anytime and we will try our best to solve your problems.
Our slogan:Cheapest price, Fast delivery, Best service!
1.Our promise for NosTale Gold,items,accounts sending is in 8 mins-24 hours.

2.Fill in your character name(in game name) and your contact way when you place an order.

3.After you pay, please contact with our online support, we will arrange a face to face trade with you or mail to you in game.

4.If you have any questions, you can see the FAQ first. If your questions are not included in FAQ page, just contact our live chat.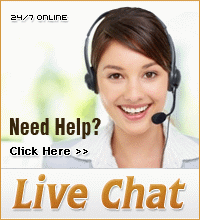 Possible account termination when using illegal leveling or illegally obtained gold.
Skype:
goldicqteam

(Customer Service,24 X 7 Online)
Tel:
001(707) 304-5533
Sell to us Skype:
Avoid cheated by fake Skype names, just click the Skype icon to send friend request instead of searching us on Skype.
live:320123364

(24 X 7 Online)
goldicq

(full, please add the first one)
(Be careful of scammers using fake skype names to cheat, please click here to see details.)
QQ&Wechat:
320123364

Manager Skype:
live:moolin_goldicq

(20 X 5 Online)