Bearkiller
Nice experience. Very fast and polite customer service.
I will be using you again.

WingedSouls
The first time I bought here I was iffy because I didnt get my gold for so long. But the second time I had a much better experience. They were very fast in giving me the gold. I will definitely buy here again!
Ustas
Not so fast, but it work at least :)
Thank you!
ange
good service all the time XD
Keeflynn
I must say that I am very impressed with the service here. I received my platinum in a very fast order. The customer service was exemplary, and their attention to detail and security were very comforting.
I initially decided to purchase my Rift plat here because they were the lowest price of all the services, but now that I have done business here, I am extremely happy with all aspects of the service.
Thanks, guys!!
sarah
well it took a while to get but i have to admit its worth the wait the price is right though compared to all other sites
Yung-Ching
Received my gold just on time :D
Matt
I got it in less than 20 minutes, Jocelyn was who I talked to on MSN, she was a real help. Thanks.
lars
Really amazing work, it took some time but it is worth it
Introduction
1.Our promise for Knight Noah sending is 8 mins-24 hours.

2.After you pay, please contact with our online support , we will arrange a face to face trade with you in game.

3.If you any questions, you can see the FAQ first. If your questions are not included in FAQ page, you can contact us by any way listing on the site.
4.All virtual currency, powerleveling service we are selling is made by human hand.
Possible account termination when using illegal leveling or illegally obtained gold.
-----------------------------------------------------------------------------------------------------------------------
Knight Online is an MMORPG developed by MGame Corporation. With over 4.25 million subscribers and 8.91 percent of the current MMORPG market share, Knight Online is among the most popular games in the genre.
The original game is hosted by MGame in Korea, and requires players to enter their social security numbers to register. There are two other official versions: Knight Online Xross (usually called "JPKO") is hosted in Japan, while Knight Online World is hosted in the United States. Some people refer to Knight Online World as USKO. Both of these versions accept registration from any location. The Knight Online World version is popular in Turkey, and players from this country are an overwhelming majority in that version, which means it's hard to find a player speaking another language. Knight Online is officially free-to-play (although to connect to the utmost of the servers during prime time, paid premium is required), but there are some features that must be paid for. In addition, there is an in-game Powerup Shop or Store which contains various items that one can purchase such as premium packages. Paid services include exclusive items and Premiums which are a limited-time subscription providing many benefits.
The game is praised for its PvP capabilities, sometimes rating better than World of Warcraft.
The Basics
As in most MMORPGs, the player controls a virtual character. After connecting to a server for the first time, players must take sides, choosing either El Morad or Karus. The two nations are equivalent but have different appearance. Once the nation is decided, it's a difficult and expensive process to switch nations. To create a character, the player must choose (depending on the nation) a race, from Barbarian, male/female El Moradian, and the four Tuarek races that inhabit Karus. Following that, a class must be selected for the character along with a few appearance options. Finally the character is named and given its first 10 Stat Points.
The newly created character starts out in Moradon, a neutral trade city where El Morad and Karus live in peace. The player may acquire a virtual helper (named Seed or Michelle) by rescuing him from the clutches of an earthworm. The helper will then give the player information about the game and also allows them to change the options.
A character may be moved around with the keyboard or the mouse (the latter is only available in the overhead view).

Gamebuynow.com are offering cheapest Knight Noah or Knight Gold to our clients. Prices slashed 20% off and another Gold offered free with your order. Nowhere else can you find such a great sale! Join us and get your Knight Noah and Knight Gold. Keep an eye on our special sale everyday :)
We have Knight Online Money, Knight Online Items, Knight Online Item, Knight Online Power Leveling, Knight Online Account, Knight Noah, Knight Gold, Knight Online Character, Knight Online Items Services. Get Knight Noah asap? Buy Knight Gold now !
Here is the best place for the Knight Online players to buy your Knight Noah & Knight Gold. We are the professional website for Knight Noah & Knight Gold selling. We just offer the lowest price for Knight Noah and the best service, we are 24/7 online, if you have any problems with buying Knight Online Money, you can contact us anytime and we will try our best to solve your problems.
Our slogan:Cheapest price, Fast delivery, Best service!
1.Our promise for Knight Online Gold,items,accounts sending is in 8 mins-24 hours.

2.Fill in your character name(in game name) and your contact way when you place an order.

3.After you pay, please contact with our online support, we will arrange a face to face trade with you or mail to you in game.

4.If you have any questions, you can see the FAQ first. If your questions are not included in FAQ page, just contact our live chat.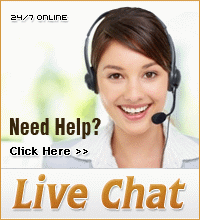 Possible account termination when using illegal leveling or illegally obtained gold.
Skype:
goldicqteam

(Customer Service,24 X 7 Online)
Tel:
001(707) 304-5533
Sell to us Skype:
Avoid cheated by fake Skype names, just click the Skype icon to send friend request instead of searching us on Skype.
live:320123364

(24 X 7 Online)
goldicq

(full, please add the first one)
(Be careful of scammers using fake skype names to cheat, please click here to see details.)
QQ&Wechat:
320123364

Manager Skype:
live:moolin_goldicq

(20 X 5 Online)