TJY
Great service. Definitely buying from gamebuynow again!
crazycake55
i was kinda iffy when i came here to buy credits for Anarchy Online but WOW these guys rock, totally legit you guys have nothing to worry about :D
Nicholas
Service is awesome!! Within 5 min, i got the gold:) this is my 2nd time buying:)
Keeflynn
I must say that I am very impressed with the service here. I received my platinum in a very fast order. The customer service was exemplary, and their attention to detail and security were very comforting.
I initially decided to purchase my Rift plat here because they were the lowest price of all the services, but now that I have done business here, I am extremely happy with all aspects of the service.
Thanks, guys!!
rawwwwrr
good service. very good support and response.
fleaflea14
it took a little while to get the gold but, i got it :) this is a great site!
LifeSavior
Thxs, I got it within an hour! which is alot faster than I expected!

Sincerely,
Xin
Maybe
Gold was gotten safely and anonymously. Also, gotten in a timely manner. Item delivery leaves a lot to be desired in which I advise getting more suppliers.
Zenon
good transiction fast deliver
Haman
First Time For me and it was very fast,only 5 min (= ......
Introduction
1.Our promise for Mabinogi Gold sending is 8 mins-24 hours.

2.After you pay, please contact with our online support , we will arrange a face to face trade with you in game.

3.If you any questions, you can see the FAQ first. If your questions are not included in FAQ page, you can contact us by any way listing on the site.
4.All virtual currency, powerleveling service we are selling is made by human hand.
Possible account termination when using illegal leveling or illegally obtained gold.
-----------------------------------------------------------------------------------------------------------------------
Mabinogi is an online game released by South Korean Game Distributing Company Nexon, and developed by devCAT studio, one of several development teams in Nexon Inc. The Welsh word mabinogi is found in the original manuscripts of the Mabinogion.

The game engine features hand-painted textures stylized with edge detection outlining. The game world is developed continuously, through the release of important patches (referred to as "Generations" and "Seasons") that introduce new areas, additional features such as pets and new skills, and advancement of the storyline. The user interface is simple and designed in the likeness of Microsoft Windows' task bar.

Mabinogi was built on a hybrid Value Added Services model (which varies slightly for each game localization) that allows free play for limited time a day and the subscription of paid packages, purchased through the game shop. In South Korea, beginning with the Chapter 3 patch, Mabinogi changed to micro-transactions. It now allows 24-hour free play and the Item Shop only offers items, without subscriptions.

The game service is currently available in South Korea, Japan, Taiwan, Hong Kong, Mainland China, North America and most recently New Zealand and Australia.

During the 2007 Gstar game show in Seoul, South Korea, Nexon announced an Xbox 360 version of Mabinogi.
The North American closed beta test began on January 30, 2008, at 2pm PST. The pre-open beta only available to Fileplanet users was released on March 5, 2008. The full open beta was released on March 6, 2008, at 3PM PST. The North American localization of Mabinogi was officially released on March 27, 2008.

The player is not limited by any class other than the character's race, and is free to level up any of the different skills available. The combination of skill choices, age, items, physical constitution, and other variables such as user titles, is what makes up the character. The gameplay is largely skill-based. To learn and improve skills, Ability Points are required.

There are also various social aspects, like sitting around a campfire, playing music, having a friendly chat, sharing food, as well as making use of different facial expressions to make user interaction more colorful.

Gambuynow.com are offering cheapest Mabinogi Gold or Mabinogi Money to our clients. Prices slashed 20% off and another Gold offered free with your order. Nowhere else can you find such a great sale! Join us and get your Mabinogi Gold and Mabinogi Money. Keep an eye on our special sale everyday :)
We have Cheap Mabinogi Gold, Mabinogi Items, Mabinogi Item, Mabinogi Power Leveling, Mabinogi Account, Mabinogi Gold, Mabinogi Money, Mabinogi Character, Mabinogi Items Services. Get Mabinogi Gold asap? Buy Mabinogi Money now !
Here is the best place for the Mabinogi players to buy your Mabinogi Gold & Mabinogi Money. We are the professional website for Mabinogi Gold & Mabinogi Money selling. We just offer the lowest price for Mabinogi Gold and the best service, we are 24/7 online, if you have any problems with buying Mabinogi Money, you can contact us anytime and we will try our best to solve your problems.
Our slogan:Cheapest price, Fast delivery, Best service!
1.Our promise for Mabinogi Gold,items,accounts sending is in 8 mins-24 hours.

2.Fill in your character name(in game name) and your contact way when you place an order.

3.After you pay, please contact with our online support, we will arrange a face to face trade with you or mail to you in game.

4.If you have any questions, you can see the FAQ first. If your questions are not included in FAQ page, just contact our live chat.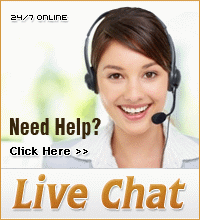 Possible account termination when using illegal leveling or illegally obtained gold.
Skype:
goldicqteam

(Customer Service,24 X 7 Online)
Tel:
001(707) 304-5533
Sell to us Skype:
Avoid cheated by fake Skype names, just click the Skype icon to send friend request instead of searching us on Skype.
live:320123364

(24 X 7 Online)
goldicq

(full, please add the first one)
(Be careful of scammers using fake skype names to cheat, please click here to see details.)
QQ&Wechat:
320123364

Manager Skype:
live:moolin_goldicq

(20 X 5 Online)