Lilith
Safe and fast service, i received my gold within 24 hours, thanks for your service.
Yan
Very fast delivery, kind staff, good prices - Would buy again!
George
Woohoo !
Support is for win !
Delivery was quite fast, and i would definitely buy here again !
Thank you very much !
MVM
on line support is excellent
KeriLyn12
I was unsure about changing sites for credits, but when I tried this site I was pleased. Very Happy!!
Dev
Quick and reliable. Thank you
Lucas
Really good site ! Live chat very helpfull !
I have buyed 1kk and the delivery ocour in time XD
realy good site ! going back soon =p


Site bom ! entrega aconteceu dentro do tempo estipulado ! Serci?o de atendimento mto bom !
recomendo !!!! XD
Haman
First Time For me and it was very fast,only 5 min (= ......
Introduction
1.Our promise for Second Life Gold sending is 8 mins-24 hours.

2.After you pay, please contact with our online support , we will arrange a face to face trade with you in game.

3.If you any questions, you can see the FAQ first. If your questions are not included in FAQ page, you can contact us by any way listing on the site.
4.All virtual currency, powerleveling service we are selling is made by human hand.
Possible account termination when using illegal leveling or illegally obtained gold.
-----------------------------------------------------------------------------------------------------------------------
Second Life (SL) is a virtual world developed by Linden Lab that launched on June 23, 2003 and is accessible via the Internet. A free client program called the Second Life Viewer[1] enables its users, called Residents, to interact with each other through avatars. Residents can explore, meet other residents, socialize, participate in individual and group activities, and create and trade virtual property and services with one another, or travel throughout the world, which residents refer to as the grid. Second Life is for people aged 18 and over, while Teen Second Life is for people aged 13 to 17.
Built into the software is a three dimensional modeling tool based around simple geometric shapes that allows a resident to build virtual objects. This can be used in combination with the Linden Scripting Language which can be used to add functionality to objects. More complex three dimensional Sculpted prims (colloquially known as sculpties), textures for clothing or other objects, and animations and gestures can be created using external software. The Second Life Terms of Service ensure that users retain copyright for any content they create, and the server and client provide simple digital rights management functions.
Second Life has an internal currency, the Linden dollar (L$). L$ can be used to buy, sell, rent or trade land or goods and services with other users. Virtual goods include buildings, vehicles, devices of all kinds, animations, clothing, skin, hair, jewelry, flora and fauna, and works of art. Services include "camping", wage labor, business management, entertainment and custom content creation (which can be broken up into the following 6 categories: building, texturing, scripting, animating, art direction, and the position of producer/project funder). L$ can be purchased using US Dollars and other currencies on the LindeX exchange provided by Linden Lab, independent brokers (such as VirWoX and MaxMoney) or other resident users. Money obtained from currency sales is most commonly used to pay Second Life's own subscription and tier fees; only a relatively small number of users earn large amounts of money from the world. According to figures published by Linden Lab, about 64,000 users made a profit in Second Life in February 2009, of whom 38524 made less than US$10, while 233 made more than US$5000 [20]. Profits are derived from selling virtual goods, renting land, and a broad range of services. In March 2009, it has become known that there exist a few Second Life entrepreneurs, whose profits exceed 1 million US$ per year.
Some companies generate US dollar earnings from services provided in Second Life. Examples are Languagelife.com, Rivers Run Red and Beta Technologies.This opportunity is extending to normal residents and non-Second Life users via affiliate programs.The total value of these transactions has not been calculated but in 2008 consultancy firms Rivers Run Red and Electric Sheep have reported annual revenues of $6 million.

Gamebuynow.com are offering cheapest Second Life Linden or Secondlife Linden to our clients. Prices slashed 20% off and another Gold offered free with your order. Nowhere else can you find such a great sale! Join us and get your Second Life Linden and Secondlife Linden. Keep an eye on our special sale everyday :)
We have SL Linden, cheap SL Linden, Second Life Money, Second Life Items, Second Life Item, Second Life Power Leveling, Second Life Account, Second Life Linden, Secondlife Linden, Second Life Character, Second Life Items Services. Get Second Life Linden asap? Buy Secondlife Linden now !
Here is the best place for the Second Life players to buy your Second Life Linden & Secondlife Linden. We are the professional website for Second Life Linden & Secondlife Linden selling. We just offer the lowest price for Second Life Linden and the best service, we are 24/7 online, if you have any problems with buying Second Life Money, you can contact us anytime and we will try our best to solve your problems.
Our slogan:Cheapest price, Fast delivery, Best service!
1.Our promise for Second Life Gold,items,accounts sending is in 8 mins-24 hours.

2.Fill in your character name(in game name) and your contact way when you place an order.

3.After you pay, please contact with our online support, we will arrange a face to face trade with you or mail to you in game.

4.If you have any questions, you can see the FAQ first. If your questions are not included in FAQ page, just contact our live chat.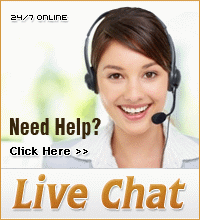 Possible account termination when using illegal leveling or illegally obtained gold.
Skype:
goldicqteam

(Customer Service,24 X 7 Online)
Tel:
001(707) 304-5533
Sell to us Skype:
Avoid cheated by fake Skype names, just click the Skype icon to send friend request instead of searching us on Skype.
live:320123364

(24 X 7 Online)
goldicq

(full, please add the first one)
(Be careful of scammers using fake skype names to cheat, please click here to see details.)
QQ&Wechat:
320123364

Manager Skype:
live:moolin_goldicq

(20 X 5 Online)