John
The best forum for buying dill^^
faranz
excellent service ! and Very FAST!! <3
Rahul
Last time it took 1 day but this time it was blazing fast...in one hour they delivered my 100m zeny!! definitely recommended!!
TJY
Great service. Definitely buying from gamebuynow again!
Jay
This website has good deals, but has complications that makes no sense. They always try to postpone your order. Just keep talking to them. They also said i would have to wait to get my Runescape gold because my account level was too low, but why should it matter?
Frank
Hi Daisy, hi team!

Thank you for the prompt and perfect delivery of the ordered InGame-Gold.
Very good service and a very kind support for explaining and supporting the process of delivery.
Satisfaction rate: 10 (from 10) :-)

Greetings
Frank
Simcosep
Great service, just bought some more! cheap prices and they even offer a bonus! for ragnarok. 5 stars
Yan
Very fast delivery, kind staff, good prices - Would buy again!
fleaflea14
it took a little while to get the gold but, i got it :) this is a great site!
Dev
Quick and reliable. Thank you
1.Our promise for Toram Online Gold,items,accounts sending is in 8 mins-24 hours.

2.Fill in your character name(in game name) and your contact way when you place an order.

3.After you pay, please contact with our online support, we will arrange a face to face trade with you or mail to you in game.

4.If you have any questions, you can see the FAQ first. If your questions are not included in FAQ page, just contact our live chat.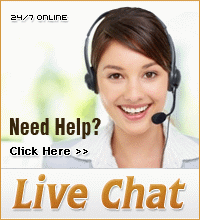 Possible account termination when using illegal leveling or illegally obtained gold.
Skype:
goldicqteam

(Customer Service,24 X 7 Online)
Tel:
001(707) 304-5533
Sell to us Skype:
Avoid cheated by fake Skype names, just click the Skype icon to send friend request instead of searching us on Skype.
live:320123364

(24 X 7 Online)
goldicq

(full, please add the first one)
(Be careful of scammers using fake skype names to cheat, please click here to see details.)
QQ&Wechat:
320123364

Manager Skype:
live:moolin_goldicq

(20 X 5 Online)