Dillbuyerz
excellent service as always.. Fast..good support.

100% safe always instant. The best 2moons seller.
C a n d y
Very Good Job n1 guys i love ur suit
Don
The best Cabal Online alz sellers!!!!!!
crazycake55
i was kinda iffy when i came here to buy credits for Anarchy Online but WOW these guys rock, totally legit you guys have nothing to worry about :D
Miss Emie
I have used your services twice now and both times I have received excellent service and timely deliveries.
Ustas
Not so fast, but it work at least :)
Thank you!
Grim Reaper
Thanks, your getting faster and better at delivery...
Maybe
Gold was gotten safely and anonymously. Also, gotten in a timely manner. Item delivery leaves a lot to be desired in which I advise getting more suppliers.
1.Our promise for Hero Plus Gold,items,accounts sending is in 8 mins-24 hours.

2.Fill in your character name(in game name) and your contact way when you place an order.

3.After you pay, please contact with our online support, we will arrange a face to face trade with you or mail to you in game.

4.If you have any questions, you can see the FAQ first. If your questions are not included in FAQ page, just contact our live chat.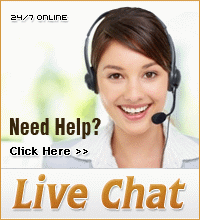 Possible account termination when using illegal leveling or illegally obtained gold.
Skype:
goldicqteam

(Customer Service,24 X 7 Online)
Tel:
001(707) 304-5533
Sell to us Skype:
Avoid cheated by fake Skype names, just click the Skype icon to send friend request instead of searching us on Skype.
live:320123364

(24 X 7 Online)
goldicq

(full, please add the first one)
(Be careful of scammers using fake skype names to cheat, please click here to see details.)
QQ&Wechat:
320123364

Manager Skype:
live:moolin_goldicq

(20 X 5 Online)