About Us
Our Products
Gamebuynow is a leading provider of services tailored to the needs of MMORPG players who want to maximize their online gaming experience. Whether you are looking for game items, accounts or power leveling , Gamebuynow provide these services at competitive prices while maintaining the highest of standards. Such as Silk Road, Dofus, Aion Online, Ragnarok Online, Knight Online, Rappelz, Runescape, Cabal Online, Eve Online,Rift ,Guild Wars Online and so on. Nearly all games can be found here.

Gamebuynow strives to offer the fastest and most reliable service on the web for all your gaming needs. Feel free to contact us 24 hours a day, live chat and email. Our Customer service reps are standing by, waiting to help enhance your gaming experience.
Our Industry position
Since Gamebuynow's founding in 2008 by a group of professional gamers, we have served over 200,000 satisfied customers! On eBay, we achieved Gold Power Seller status and maintained a 99.5% positive feedback rating! We are also square trade Certified and a Verified PayPal World Sellers.

Our dedication to 100% customer satisfaction over the last 4 years has allowed us to become one of the world's leading providers of game currencies and power leveling.

We strive to continue our growth by delighting more and more customers, pushing the boundaries of customer service and investing in new technologies that will allow us to offer lower prices, safe and fast delivery.
Our Service Team
R & D
We boast a professional and experienced R & D team. We are devoted to exploring entertainment skills at games, and promoting the transformation of these skills into quality service, so as to offer much richer gaming experience and improve entertainment value of game.

Customer Support
We are all ears to your problems and complaints and we will resolve your issues ASAP. 24 hours, 7 days, we are always at your side!

Business Operation





Good luck and thank you for choosing Gamebuynow.
-Goldicq International Sales Ltd, Room1329,D area, building 2,Fuchen business plaza tower, Changzhou, China.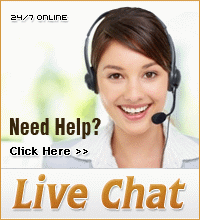 Possible account termination when using illegal leveling or illegally obtained gold.
Skype:
goldicqteam

(Customer Service,24 X 7 Online)
Tel:
001(707) 304-5533
Sell to us Skype:
Avoid cheated by fake Skype names, just click the Skype icon to send friend request instead of searching us on Skype.
live:320123364

(24 X 7 Online)
goldicq

(full, please add the first one)
(Be careful of scammers using fake skype names to cheat, please click here to see details.)
QQ&Wechat:
320123364

Manager Skype:
live:moolin_goldicq

(20 X 5 Online)